Trap.NZ
All data collected is recorded for analysis and reporting - a vital part of the braided rivers project.
Trap.nz is a great tool and can be updated in the field without internet connection. Reports can be generated to look at catch data in depth for all traps in the area. Stay tuned on our social media channels and sign up to our newsletters for updates on our catches!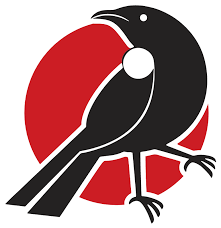 I recently hiked the Routeburn Track and was very impressed by the work you have taken on to protect birds
Kathy
UK
I recently visited the area around Glenorchy and walked the Routeburn to the second hut. I saw and heard some lovely birds. Keep up this crucial work.
Daniela
Germany
Fantastic work guys!
Sal
USA
Congratulations on your projects. The birds are beautiful
Luis
Spain
I saw one Kākā and quite a few Kākāriki in Rock Burn Valley yesterday! Thanks team for great work
Daiki Kato
NZ
The cost to bait all the river traps
The cost to maintain accurate predator data
The cost to complete an annual bird count on the rivers
The cost to check and reload all the river traps
The cost to check and reload one river trap for a year
The cost to check and reload ten river traps for a year